WORD OF LIFE CHRISTIAN CENTRE
Inspiring Hope, Building lives and Impacting our Generation with The Word of Life
Upcoming Events
Days Hours Minutes Seconds
TO LEAD CONFERENCE 2022
About Us
Word of life Christian Centre is a bible based church. Rev Dr Isaac Quaye is the Founder and General Overseer of the Word of Life Christian Centre. He is a respected teacher, pastor and a leadership development expert.
The ministry started as a fellowship and was inaugurated as the Word of Life Christian Centre on 25th of October, 1987 in Accra.
His vision and passion is to take God's message of hope to a hurting world, lifting people from a life of failure and disappointment to that of achievement and success through the timeless principles of God's word.
For over forty years (40), Dr Quaye's profound teaching, leadership and healing ministry has taken him to all the six continents as a speaker in conferences, seminars, healing crusades and as a lecturer in various Bible colleges and seminaries.
Join Us Online
Live Services
3 Videos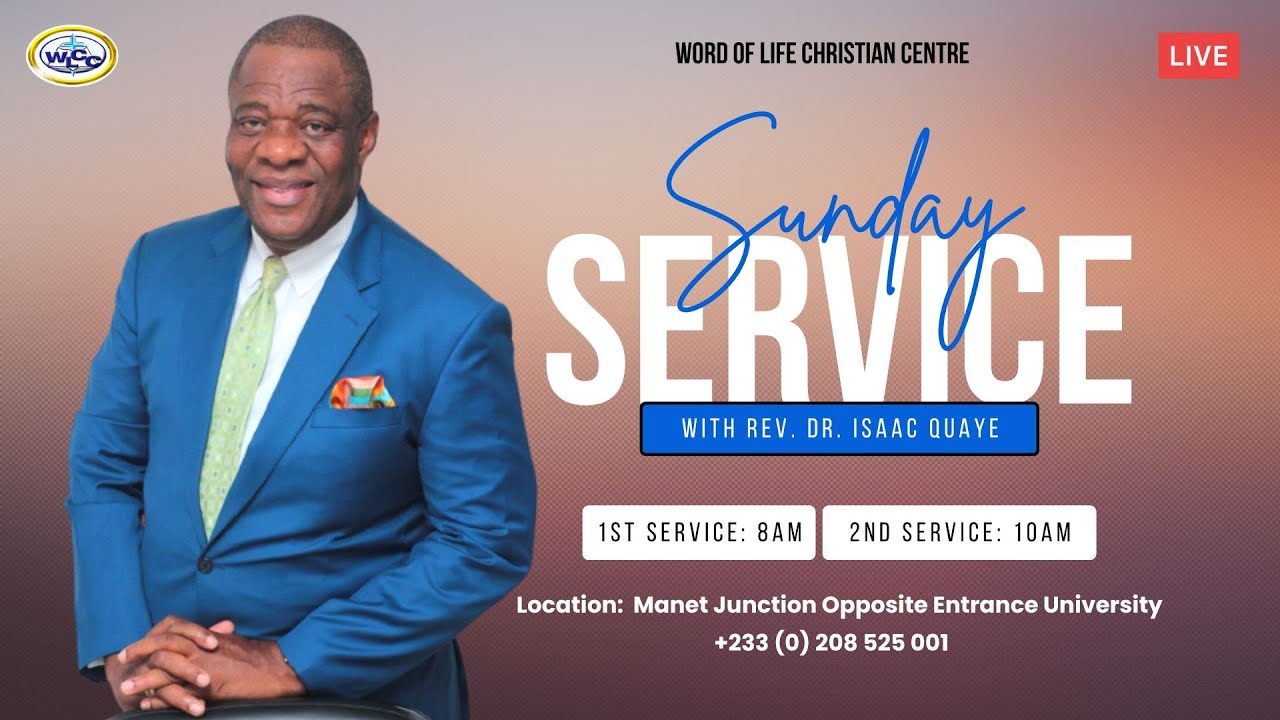 0:00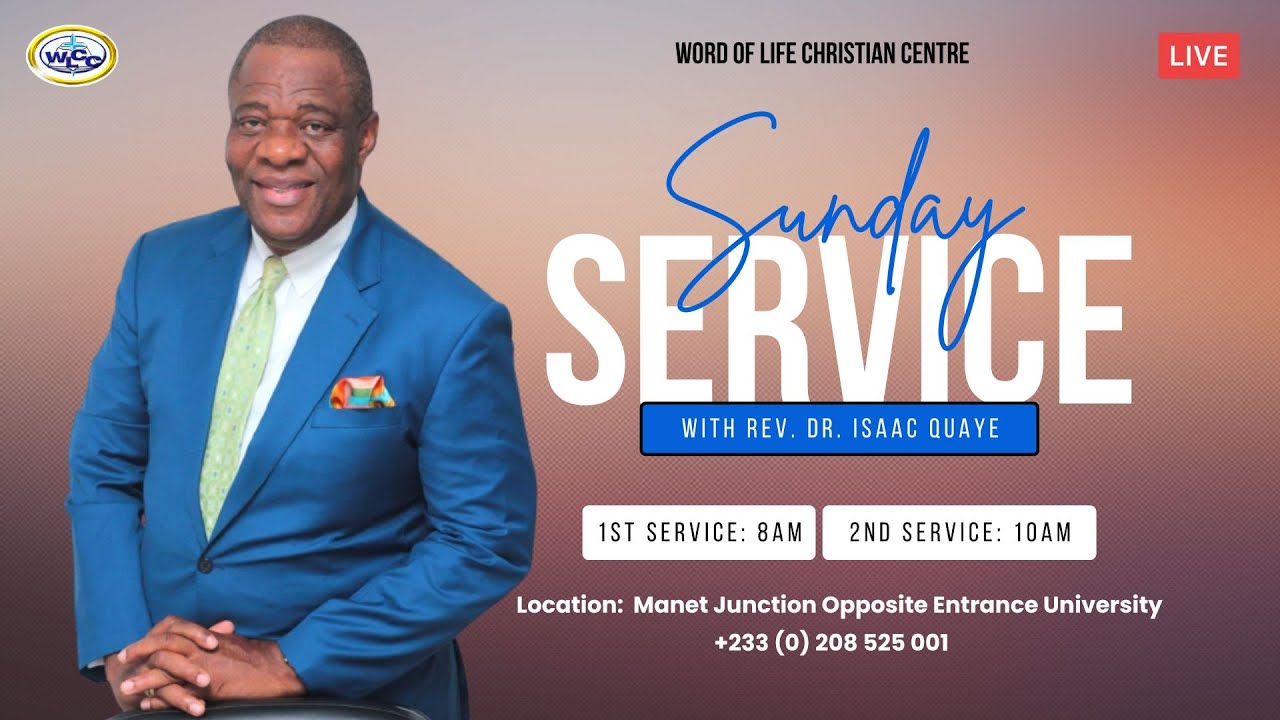 0:00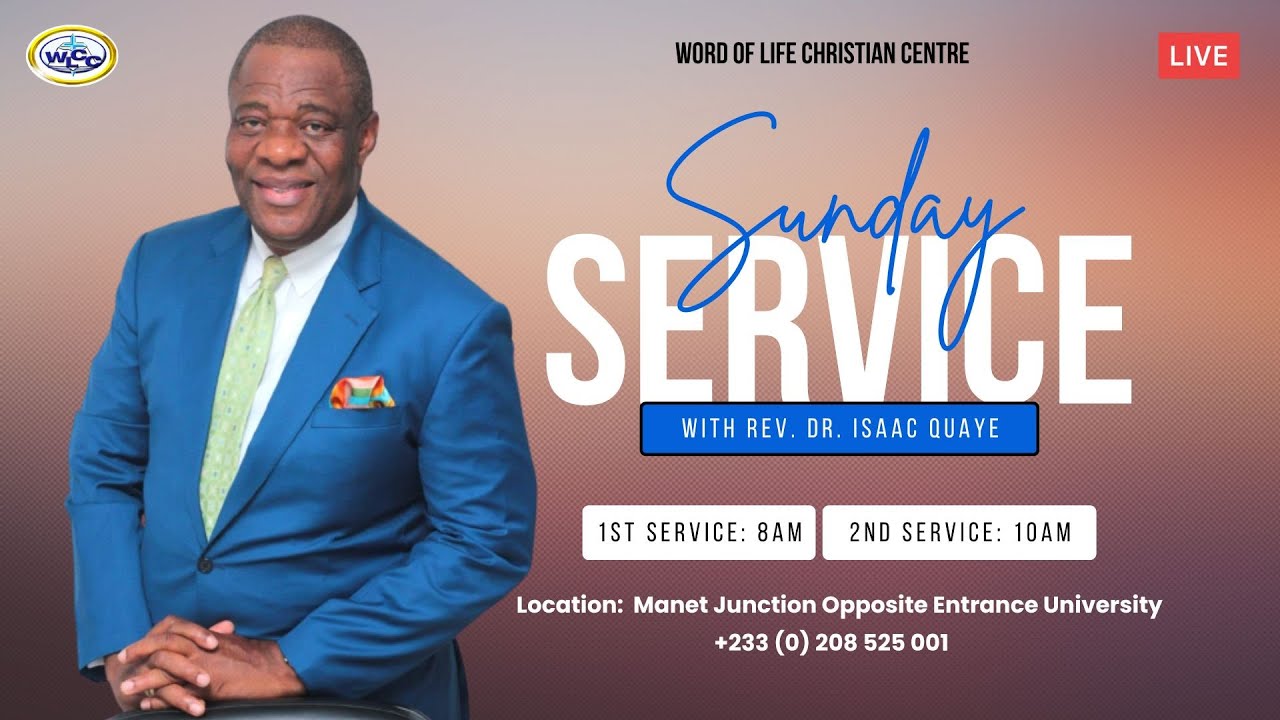 43:00

Join Us On YouTube

Our Services
SUNDAY SERVICES
We hope to see you at one of our Sunday Services this weekend!
We have two in-person services.
1st Service – 8:00 AM
2nd Service – 10:00 AM
MIDWEEK SERVICE
Another opportunity to learn at the feet of Jesus in an interactive atmosphere
Wednesdays – 6:30 PM
PRAYER MEETING
Fridays 9:00 AM
Fridays 6:30 PM
COMMUNION SERVICE
The First Sunday of every Month
1st Service – 8:00 AM
2nd Service – 10:00 AM
Podcast
The Word of Life Podcast is available on all major podcast platforms.
APPLE PODCASTS
SOUNDCLOUD
SPOTIFY
GOOGLE PODCASTS
WLCC YOUTH REVOLUTION
LEADERSHIP
Rev. Dr. Isaac Quaye
General Overseer
Lady Vanessa Quaye
First Lady
Rev. Albert Ogyiri
Resident Pastor
Rev. Paul Narh Adjirakor
Asst. Resident Pastor
HOKHMAH LEADERSHIP INSTITUTE
Would You Like To Support Us?
Contact Us
(+233) 20 852 5001
(+233) 20 852 5001
info2pastor@gmail.com
Find Us
WLCC Cathedral of Hope,
Spintex Road,
Off Manet Court Junction, Accra, Ghana
GPS Digital Address – GZ-192-7671
Inspiring Hope, Building lives and Impacting our Generation with The Word of Life